For those of you who might be interested....

Here's a baby huntsman we have currently living in our kitchen. He's currently about the size of a quarter (and, yes I know how big a quarter is now! Heh) and extraordinarily cute at this stage (as all babies are). He tends to live in one corner, but I've had to move him away as I've been painting (am currently painting the kitchen) because I certainly don't want to kill him. I did try to put my hand beside him in the photo, so you could get some idea of his size, but he had a major panic attack and was running all over the place and I'm sure his wee life flashed before his eyes. ;~P

Hubby named him last night. :~D


Here you can see him on the cornice.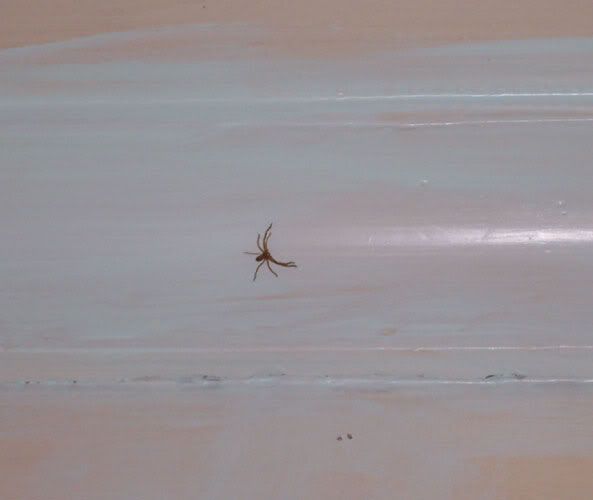 and here's a close up.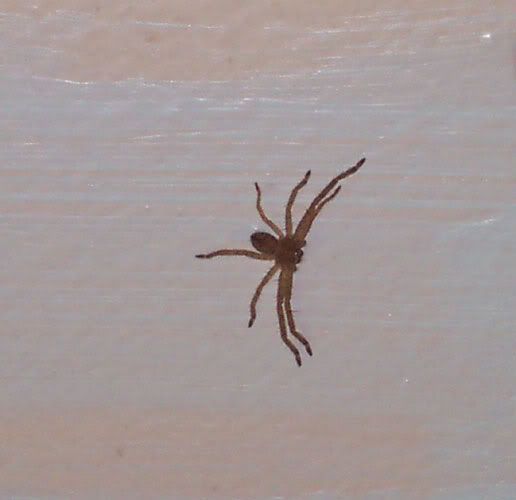 We're having a new kitchen put in next week, so I may have to move him. Don't wan't the workmen squishing him by accident!
:~D