More of the Wizard Card art for Mugglenet Interactive!

Mugglenet Wizard Cards

Today's offering is Bellatrix from OotP - the scene in the MoM where she taunts him "Aaaaaah... did you love him, little baby Potter?"





and Tom Riddle. :~) Again a deliberate similarity in pose to Harry, to emphasise the links between the two. Their eyes are opposite colours, which is rather interesting. ;~)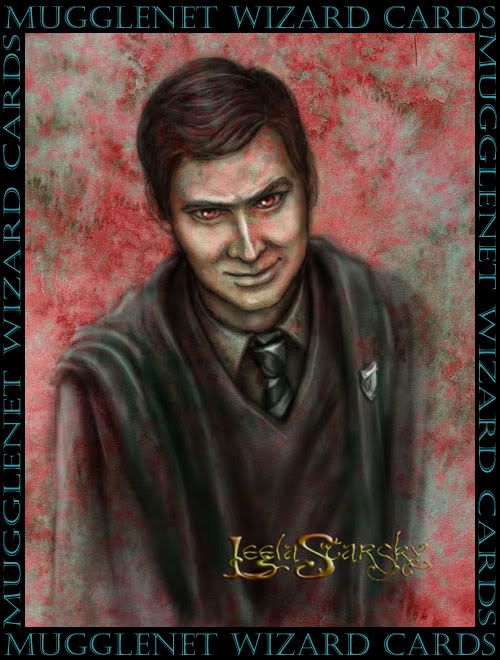 Both of these were completely CG.



Harry and James.