Right. Remember my vow to ignore seductive challenges and knuckle down to do some real work?

Yeah... failed miserably. :~P

This time it's all
nimori's fault. Her Animagus challenge was just too much fun to resist!

And so I give you...

Pig loves Harry while Hedwig can't believe Pigwideon's lack of dignity...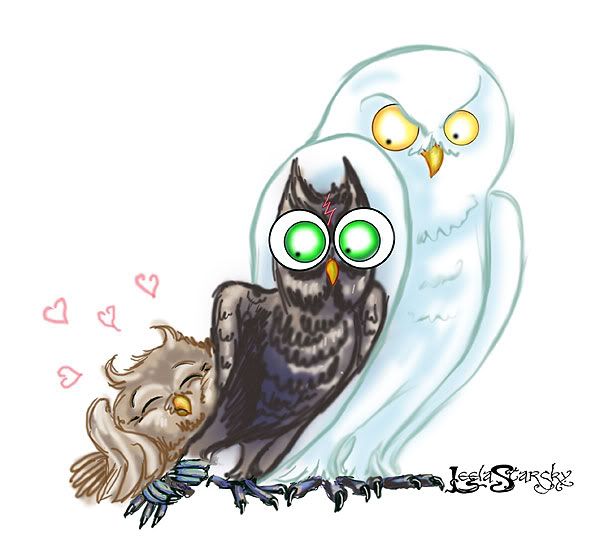 :~)